2021 has highlighted how much your clients value HealthWise
4.7
members rated HealthWise services 4.7 out of 5.
60%
increase in year on year usage from 2020 to 2021.
1 in 2
appointments for physiotherapy and mental health were from repeat users.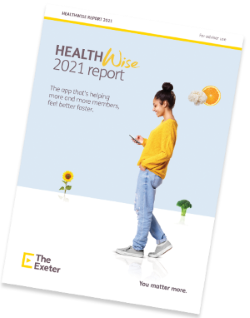 Download the 2021 HealthWise report
We're excited to launch our second annual 'HealthWise' report in which we share how your clients are using our free member health and wellbeing app, HealthWise. 
Download the report today.