Typically, cash plans have a limit on every benefit type. Our One Fund plan, however, offers an annual fund, giving employees more flexibility in how they choose to use their plan.
Available for businesses with 5 or more employees.
A flexible plan with cover options to suit a wide range of budgets.
Employees can claim cashback on seven types of treatment. The limits depend on the level of cash plan chosen.
Dental
Most NHS and private non-cosmetic dental treatment.
Optical
Eye tests, prescription glasses and contact lenses.
Complementary therapies
Physiotherapy, osteopathy, chiropractic and acupuncture.
Consultations & diagnostics
Investigative tests and diagnostic scans.
Health screening
Including full health screens, well man and well woman screens with no requirement for a GP recommendation.
Counselling
Free of charge mental health support telephone service between 08:00 – 19:00, Monday – Friday. Employees can also claim for face-to-face sessions with trained counsellors about work or personal issues.
PMI excess cover
Payment of a plan holder's private medical insurance excess.
The benefits for employers:
Better absence management
One Fund actively encourages employees to take proactive care of their health. Regular check-ups are simply the best way to catch and treat illness early and reduce the risk of employees needing to take sick leave. And that's not just good for the employee, it also good for business.
Attract and retain the best
Every employer wants to attract the best quality people and a well-structured benefits package can help them do just that. By taking care of everyday healthcare costs, One Fund helps your employees' salaries go further making it highly prized. With options to suit a range of budgets, it can be a cost-effective way to reward staff.
More focused employees
If staff aren't feeling at their best, it can prey on their minds and distract them in the workplace. One Fund removes the financial barrier to getting treatment so employees can get help at the first sign of ill health. It means employees spend less time worrying and more time focused on the job at hand.
Cutting the cost of health insurance
One Fund can also help reduce the escalating costs of a group health insurance policy because it can be used for smaller claims such as consultations and therapies. This means employers can reduce the level of cover offered via health insurance without compromising overall benefits offered to employees.
Fulfilment of statutory duty of care obligations
Every employer has a duty of care towards their employees. One Fund puts a tick in all the right boxes as it provides both physical and mental healthcare.
The benefits for employees:
Taking the pain out of everyday healthcare
Regular trips to the dentist and optician can be expensive and more complex problems like sciatica, stress or root canal dental work, can all add to the financial pain. However, with One Fund your employees needn't worry. It a simple plan that allows them to claim cashback on the cost of health care treatment.
Money back on private treatment
Sadly, sometimes it can take weeks to get treatment on the NHS. So, with One Fund employees also have the option to claim cashback on private treatments too.
More flexible treatment limits
With no individual limits on complementary therapies, counselling and consultations, employees are free to use their annual allowance on the treatments that matter most to them.
Add children at no extra cost
Employees can add their children to share the allowance at no extra cost*. You can also offer employees' partners their own plans.
*Children are not covered for health screening or counselling.
Existing medical conditions covered
That's right. We don't ask any medical questions, so all pre-existing conditions are covered providing the treatment takes place after the cover start date.
Claiming couldn't be easier.
When an employee needs to claim they have two choice. Simply complete a claim form and return it to The Exeter along with their receipts, or they can submit a claim to us directly via our online portal.
1. Book
Employee books an appointment with a medical practitioner of their choice.
2. Pay
Employee receives the treatment, pays the medical practitioner and requests a receipt.
3. Claim
Employee posts the claim form and receipt to us or scans the receipt and submits the claim online within three months of the treatment date.
4. Cashback
The money will be paid directly into the employee's bank account (less any excess), usually within three days of the claim being received.
7 levels of cover.
Which one is right for your client's business?
Key points to note:
Any claim is subject to the amount of total Annual Fund remaining after payment of any other claim(s)
The benefit limits for PMI excess cover, Dental, Optical and Health Screening are included in the total annual fund and are not in addition to it
Except for PMI excess cover, children will share the allowance of the adult on whose plan they are named. Children have a separate allowance for PMI excess cover, but they remain subject to the Annual Fund shared with the plan holder
Children are not entitled to money towards health screening or the counselling and advice helpline
Partners can also be covered should employees choose to pay a separate plan for them at the same cover level.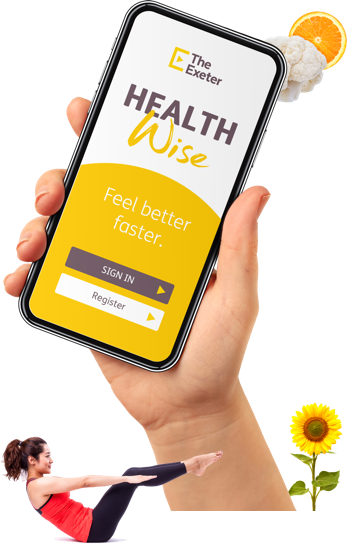 Plus all One Fund
members also get access to:

The free members app that provides quick and convenient medical advice and treatments through smartphone or tablet and can be accessed from anywhere in the world.
Remote GP appointments
Registered dietitian consultations
Lifestyle and nutrition consultations
Member benefits
Literature
Well worth a read.